In a tragic incident, the parched state of Maharashtra yet again claimed a young life on Friday and this time, it was an 11-year-old boy, who fell inside a 60-feet well and drowned trying to fetch water from it.
The incident took place in Veeda village of Beed district. The villagers have manage to pull out the body of deceased Sachin Gopinath Kedar from the 60 feet well. According to police, the boy slipped and fell to his death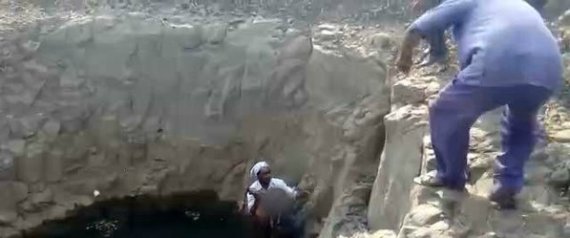 Due to water scarcity in Marathwada, each member of the family, especially children, are compelled to make multiple trips to water tanks and hand pumps in the sweltering heat.
On Tuesday, a 12-year-old girl died due to heat stroke in Beed district, while fetching water from an almost dry handpump. Yogita Ashok Desai, a resident of Sabalkhed village in Beed, was dehydrated after she made five attempts to fill water from a hand pump when the day's temperature was 44 degrees Celsius.
-Team Maktoob Media-