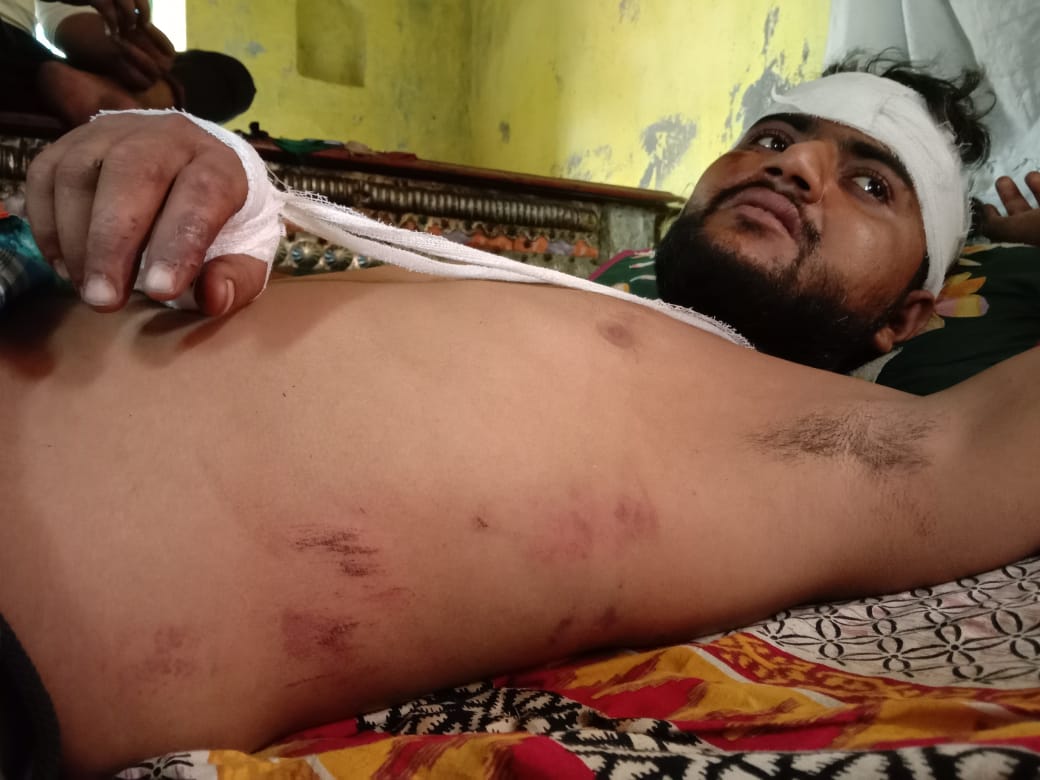 "Prime Minister Narendra Modi greeted us for Eid with buzzwords like compassion, inclusion, etc. Yesterday his ideological foot soldiers hit Lukman with a hammer and forced him to say Jai Sri Ram," AIMIM chief and Hyderabad MP Asaduddin Owaisi on Saturday took a dig at Prime Minister Narendra Modi over a Hindu mob's attack against Muslim youth in Gurgaon.
Owaisi further said: "'Lukman' means a man of wisdom. Hope Prime Minister can learn from Lukman about what a 'just harmonious society' looks like."
"I begged and told them this is not cow meat. I said if it is, I'm willing to be killed right now. They kept forcing me to chant Jai Shree Ram," Lukman Khan who was dragged and beaten by a Hindu mob with a hammer at Gurgaon yesterday told Nidhi Suresh, a freelance journalist.
A video showing Lukman being brutally beaten on false suspicion of transporting beef in Gurgaon, while police stand watching, has been doing the rounds on social media.
The incident took place on Friday, a day before Eid while the police and dozens of people do little more than watch.
The 25-year-old meat supplier from Mewat in Haryana has been taken to the hospital for treatment, with multiple fractures.
Lukman told TOI he had reached Sector 4-5 Chowk around 9am with a shipment of buffalo in his pickup van when some youths on five two-wheelers started chasing him.
"They shouted at me to stop my vehicle. Fearing for my safety, I sped up. I had just stopped my vehicle in Sadar Bazar. When the men reached me and pulled me out of the truck. They thrashed me with iron rods saying that I was transporting cow meat," Lukman told police.
Even before arresting anyone for the brutal violence, police had sent the meat found in Lukman's car for examination in a lab.
One of the assaulters, Pradeep Yadav, has been held.
Police have registered a case against unknown persons Even as faces of the men who thrashed him are clearly visible in the video.