Farmers' unions wrote to agriculture ministry, rejecting the Centre's December 9 proposals on amending farm laws and clarifying certain provisions.
Hardening their stance on the three new agri laws, thousands of protesting farmers said they will "make" government repeal 'anti-farmer' legislations, and asserted that their fight has reached a stage where they are "determined" to win it no matter what. 
Farmers are now blocking Noida Link Road towards Delhi at the Chilla border.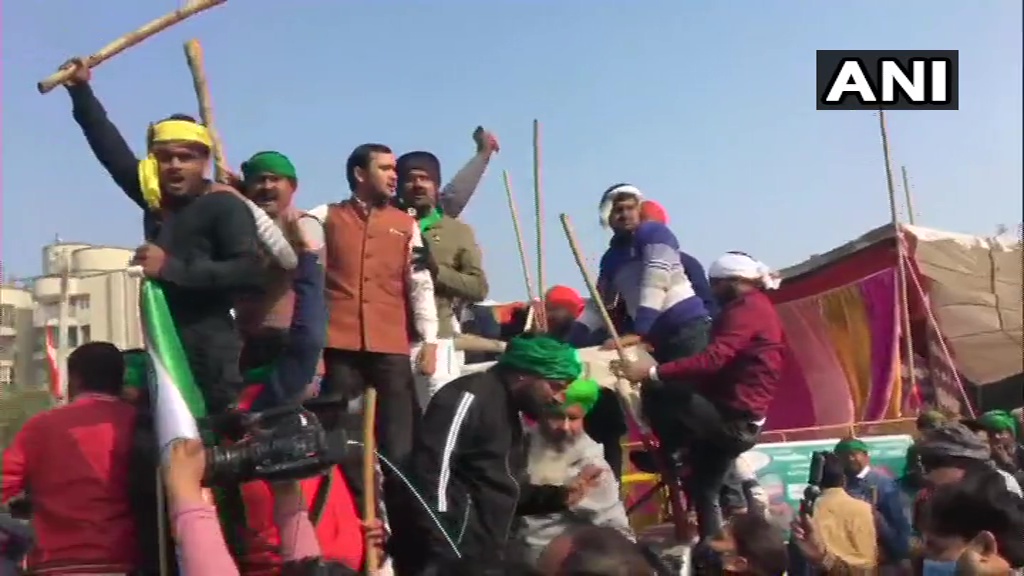 The Centre of its part has mainiatined that it is open to dialogues.
Addressing a press conference at the Singhu Border, farmer leader Jagjeet Singh Dallewal said, "The government is saying 'we won't repeal these laws', we are saying we will make you do it." 
Another leader Yudhvir Singh said that the more days protesting farmers stay put at Delhi border points, their protest will intensify further, and added that the government is wrong if it thinks otherwise.