The National Crime Records Bureau (NCRB) records state that 2,851 people died by suicide due to unemployment in the country in 2019, the Union Minister of Labour and Employment Bhupender Yadav told Lok Sabha.
Yadav was responding to a question by BSP MP Kunwar Danish Ali regarding the matter in Parliament.
Suicide cases registered due to unemployment have increased by 24 percent from 2016 to 2019. There were 2,298 suicide cases in 2016.
Karnataka registered the most number of suicides due to unemployment (553) in 2019, followed by Maharashtra (452) and Tamil Nadu (251).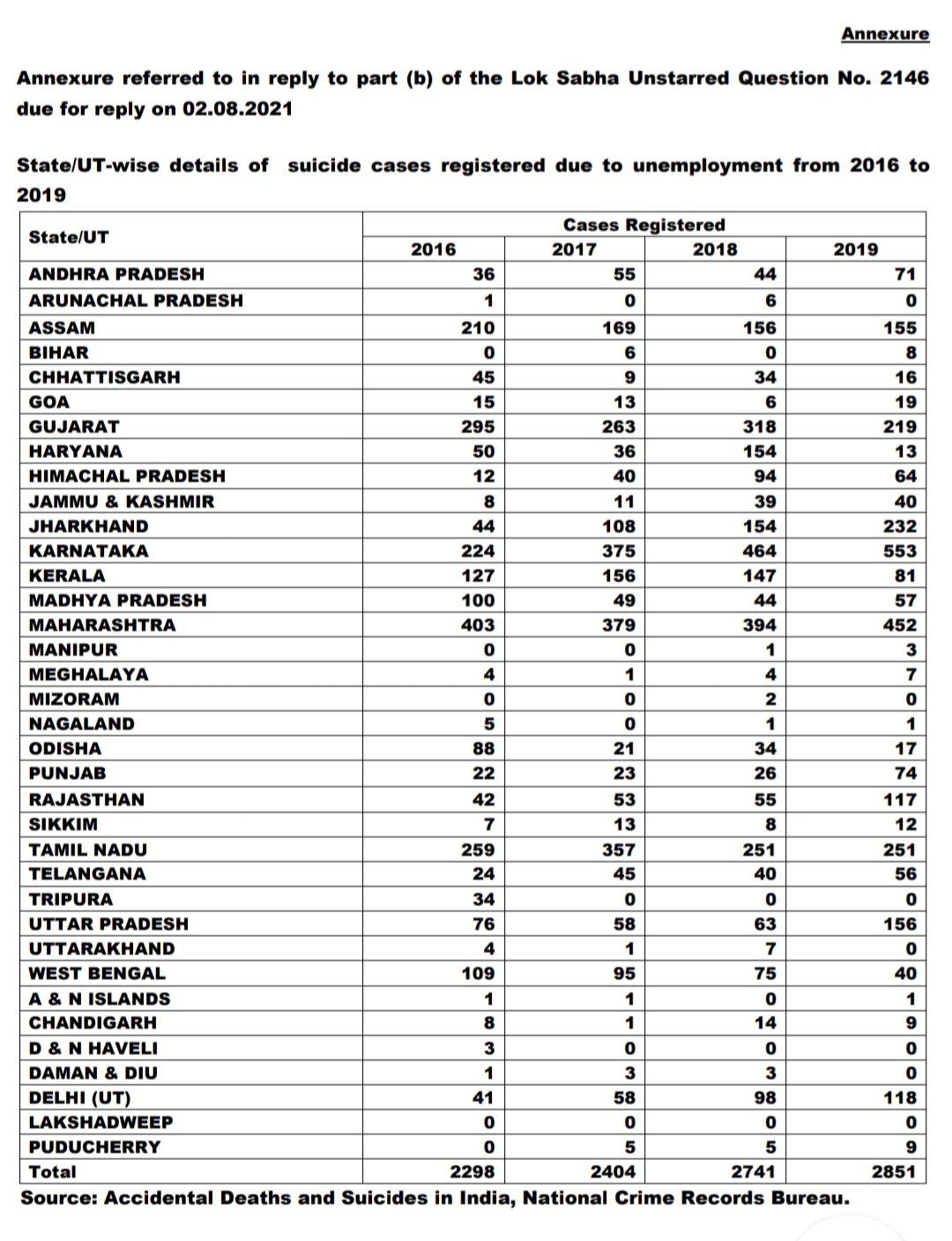 Another data by NCRB, which was recently presented in Parliament, has also stated that over 24,000 children in the age bracket of 14-18 years died by suicide from 2017-19, with failure in examination being the reason in over 4,000 such cases.
According to the data, 24,568 children, including 13,325 girls, aged 14-18 years, died by suicide from 2017 to 2019.