Sanket Jai | PARI
Ratna Biswas has a job for 15 days every month. "I have to clean 20 rooms and four bathrooms, six hours a day," she says, at the government primary school in her village, Temarpur, in West Bengal. Ratna does not know if she is an employee or an 'informal' worker at the school, where she is paid Rs. 2,500. For the other 15 days of the month, another safai karamchari does the same work.
And Ratna, 35, is never sure if she will get even this 'half-time' salary. "The school hasn't paid me for a year now," she says. "The panchayat says that they haven't received the funds for us and they can't pay us."
In November 2018, Ratna had come to Delhi, along with other government school workers – all of them from different villages in Karandighi block of Uttar Dinajpur district in West Bengal – to participate in the milestone Kisan Mukti Morcha.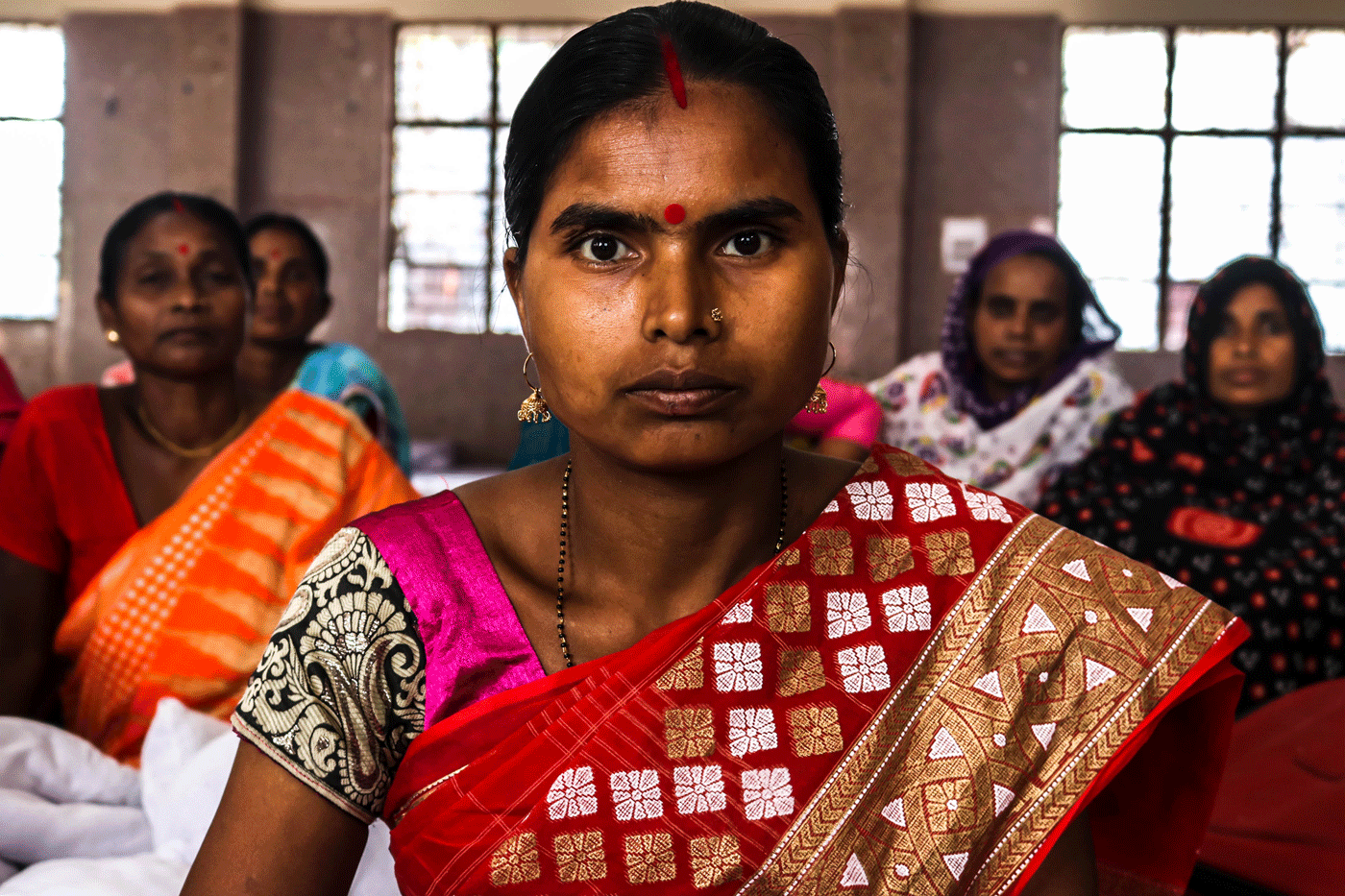 In that group was Fulmoni Kisku, a Santal Adivasi, around 40 years old, from Roshanganj village, who too has cleaned schools for 15 years – 10 rooms and three bathrooms every day in the government primary school in her village. For 15 days of work, she gets Rs. 150 a day. "We should also be offered a permanent job so that we can get a pension," she says.
With them was also Luthfa Begum. Instead of wages for 15 days a month, she gets paid for only 10 months of the year. Luthfa, 30, has been a mid-day meal worker for 15 years at the SSK primary Government school in Bhabanipur village. Her duties include cooking food for the school's 200 kids (along with two other mid-day meal workers), serving it and cleaning the utensils. This takes her more than four hours a day.
"They don't pay us for the summer holidays, Sundays and Durga Puja holidays, though school teachers are paid [for these periods]," she says. "The only thing we want is to get our salary increased." When she started this work in 2004, Luthfa earned Rs. 300 a month – that amount has now gone up to just Rs.1,500.
All the government school workers I met at a camp set up by Kisan Mukti March volunteers in Bijwasan in south west Delhi, spoke of the extra work they do to earn some more. After working for six hours in the school, Ratna cleans people's homes for seven hours – starting at 6 in the morning. As a domestic worker, she earns Rs. 1,600 a month. And she also does a third job: for 10 days in a month she threshes the rice cultivated by farmers in her village. "They give me around five kilos rice from that," she says. Five years ago, her husband left the family; Ratna doesn't know where he is now. Her daughters, Saraswati, 14 and Bhumika, 10, are studying in the village
Safina Baby, 32, from Bhabanipur village, who has been working 15 days a month as a cleaner for five years in the same school where Luftha works, rolls beedis for an additional income.  For 1,000 beedis she gets Rs. 145 from a factory in a nearby village. "I manage to earn Rs. 500-600 from this in a month," she says. Her three sons and a daughter, ages ranging from 12 to 4, are all studying in the village.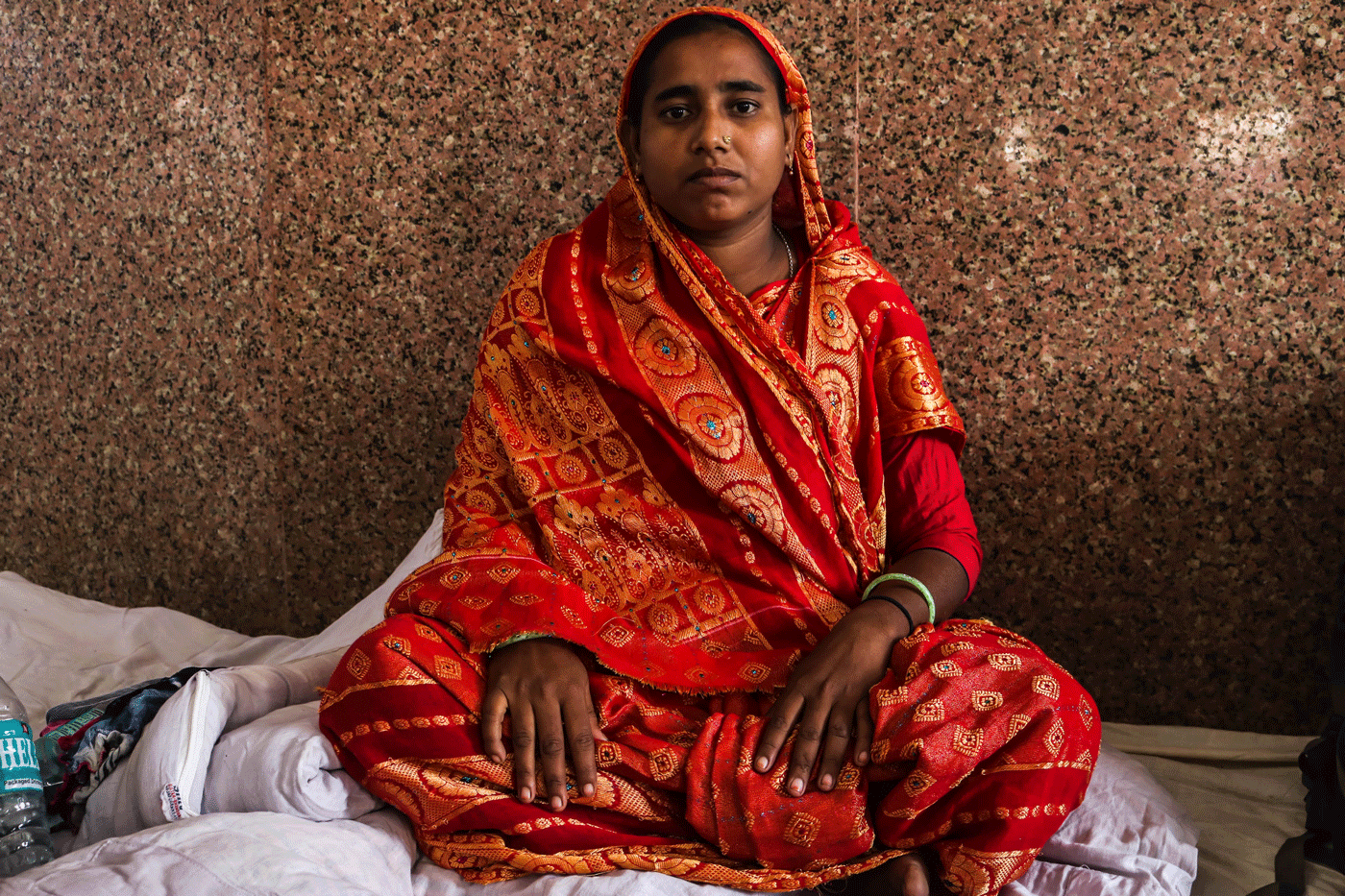 Fulmoni's husband Dhabu Mardi died four years ago due to tuberculosis. "My son passed away eight years ago because of diarrhoea. The land [less than an acre] is in my husband's name and I don't know how I can get it transferred to my name," she says, in despair. With the help of a few labourers, Fulmoni manages to cultivate some paddy on the plot.Sondha Mandal, 42, from Paschim Pipla village, looks after the bulk of the farm work, from sowing the seeds to cutting the paddy and mustard crop on her family's one acre, along with her husband Ajit. Sondha is also is a mid-day meal worker in her village's government primary school, "For the past four months I haven't received any salary. So how will we survive?" she asks. When I ask her for many hours a day she works, she smiles and says, "Even 24 hours [of work] is not enough for us."
Sanket Jain is a freelance rural journalist based in Kolhapur, Maharashtra, and a PARI volunteer.
This article is originally published in the PARI website