Workers in a hypermarket in Kerala's Kozhikode district were attacked by two Rashtriya Swayamsevak Sangh men for not having meat in stock that did not have a 'halal' sticker.
The incident took place in Perambra town on Sunday, when the two men Prasoon and Harikrishnan associated with the Hindu militant organisation had demanded beef without a halal sticker.
Prasoon was arrested by the police.
Prasoon and Harikrishnan had gone to the Badhusha Hypermarket in Perambra and asked if it was 'halal' beef, to which the workers replied in the affirmative. However, the duo had demanded beef without halal certification and created a ruckus. They had blocked the way and started attacking the workers.
Hypermarket manager Aanand had sustained injuries while three others escaped with minor injuries. Aanand was attacked with an iron pipe.
The FIR was registered under sections 341 (punishment for wrongful restraint), 323 (punishment for voluntarily causing hurt), 324 (voluntarily causing hurt by dangerous weapons), 308 (attempt to commit culpable homicide) and 34 (acts done by several persons in furtherance of common intention) of the Indian Penal Code (IPC).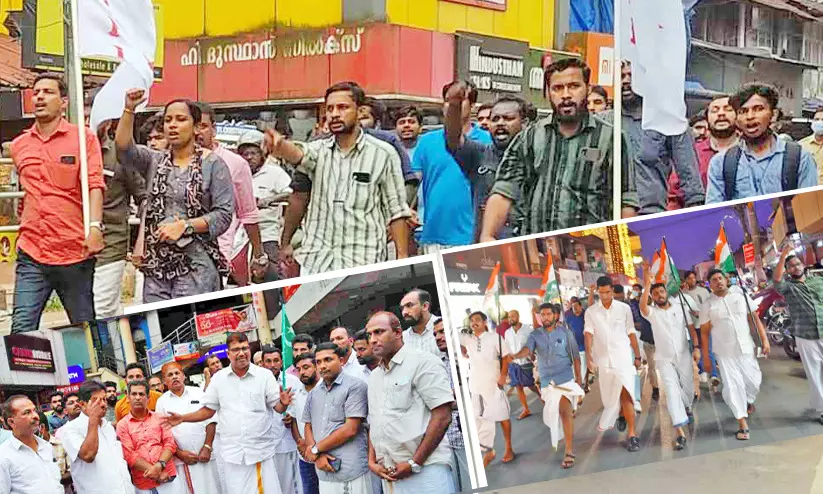 Following the incident, the Welfare Party of India, Indian Union Muslim League, DYFI, the youth wing of the ruling CPI(M), the Youth Congress, the Fraternity Movement, and other trader organisations staged protest marches at Perambra.