COVID-19 cases in India rose to 324 on Sunday after new cases were reported from various parts of the country, the Union Health Ministry said. The total includes 41 foreign nationals and the six deaths reported from Delhi, Karnataka, Punjab, Maharashtra, and Bihar so far.
State governments are taking serious precautionary measures to prevent the mitigation of viruses. Congress-ruled Rajasthan and Punjab Governments ordered a complete lockdown till March 31, leaving only essential services to remain open.
"No worker will be laid off from any factory during the lockdown. Laborers will be entitled to leaves with wages. The State government is with the people in this hour of crisis. Every possible step will be taken to protect the people and defeat the coronavirus ", Rajasthan Chief Minister Ashok Gehlot said.
Punjab CM Captain Amarinder Singh had announced an immediate relief of Rs 3,000 each for all the registered construction workers in the state. The money would be transferred to the bank accounts of the workers by Monday.
Odisha government also ordered a lockdown for 5 districts, 8 towns till March 29. Chief Minister Naveen Patnaik declared that 40 percent of the state will be observing a lockdown for a week starting March 22.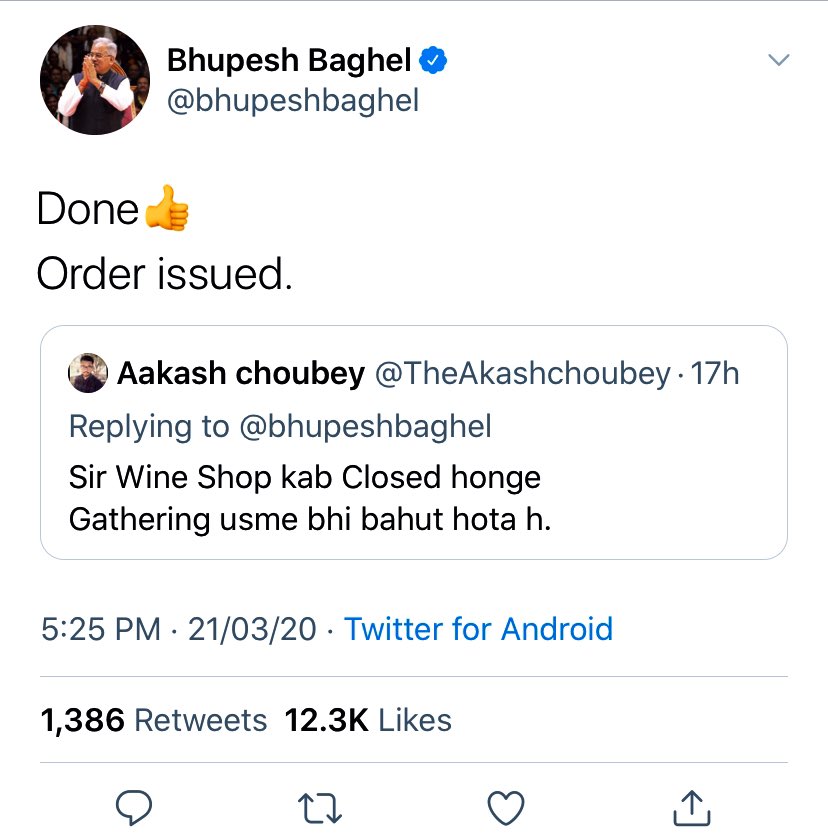 Chattisgarh government had imposed section 144 in the state to stop the spread of COVID-19. Chief Minister Bhupesh Baghel on Thursday enforced Section 144 in order to prevent the gathering of people and thus break the contact chain to stop community transmission of the coronavirus. He added that sufficient supplies including medicine and ration will be provided.
Bhupesh Bhagel also announced that wine shops in the state will remain closed. A person raised the request in twitter to which he replied – "Done. Order Issued".